Your Trusted Rhode Island Senior Moving Company for over 120 Years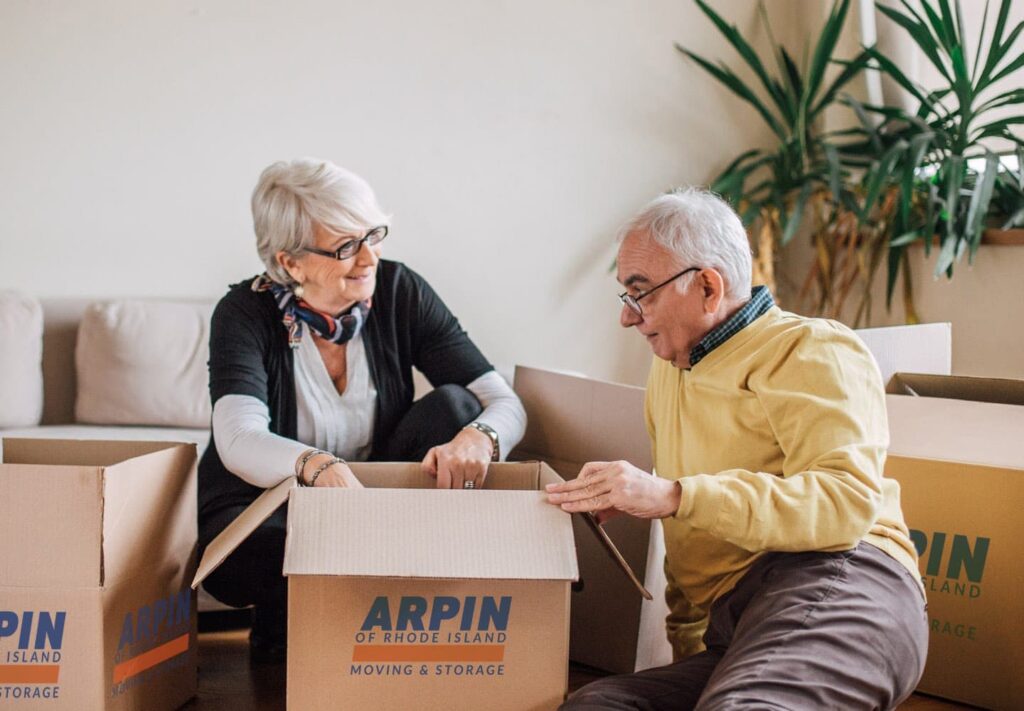 As you make this big change in your life, let the movers at Arpin of Rhode Island help you make the transition as stress-free and affordable as possible.
At this point in their lives, seniors have fewer and fewer items that they call their own. We understand that every possession in their home is precious, every item has a history, and above all, every item is irreplaceable. Seniors need assurance that their belongings will be packed and loaded with care and respect. That's why the moving crews at Arpin are cautious and caring every step of the way. Arpin RI has provided considerate, ethical, and compassionate moving service for seniors for over a century.
As a group, senior moving customers are all in a similar position. They are trading space for security, distance for intimacy, and relative independence for community. At Arpin, we understand that making any of these trades is not easy, especially without professional help. That's why we offer a full menu of moving services that are managed by our accredited senior move managers.
We offer services for:
Rearranging living and sleeping quarters to the same floor; permanently or temporarily, for post-surgical recuperation

Relocating storage areas inside the existing home

Sorting, organizing, and purging

Distribution of items to family members near and far

Sale, consignment, donation, or disposal of household items

Relocation planning

Medical equipment relocation

Full service local or long distance moving

Full or partial packing
Don't go it alone. Arpin RI has been providing our clients unmatched value in senior moving assistance for over 100 years. This process begins with a no-cost, no-obligation consultation to determine the services you require. Next, a Certified Moving Consultant will provide you with an estimate and develop a plan and timetable for your move.
Arpin Advantage Seniors Program
ARI offers seniors (50+) the Arpin Advantage, a special menu of privileges. With the AA, customers with shipments weighing greater than 3,500 lbs., will receive:
15% OFF Full Value Replacement protection.
Our on-time delivery guarantee will reimburse you $150 per day if we do not deliver the agreed date.
Our on-time claims guarantee that if a completed claim is not resolved, or a firm settlement offer is not made by us within 30 days of receipt, we will pay you $25.00 per day until the claim is resolved. (Up to a maximum of $250.00.)
$125 discount off the price of your move
What Our Customers Say About Our Service
I used Arpin moving services twice in the last 14 months. I requested the same crew for the 2nd move . All the guys were professional, courteous, and conscious of our new home. They laid blankets down on our carpets as it was raining on the day of our move. I would absolutely use them again.
Care was taken in moving out and in of our belongings. Thank you for a smooth move!
I really appreciate recycling materials and being able to get used boxes for packing. Moving day was efficient and my furnishings were well-cared for. I have used Arpin for all my moves and highly recommend them.
Super professional - handled our furniture with care: wrapped in blankets, ramps on every step. The men were friendly, polite and took pride in their work.
We received an estimate quickly and the final charge was even less. The three movers were professional and careful.
On-time, no damage and cooperative.
Checked in to pickup a load going to Miami FL. Immediately told to back into a door. Went inside the warehouse and James Trimble load me asap. Another gentleman helped but I didn't get his name. Speed and efficiency is second to none. Great job guys!Large space to maneuver a 53ft trailer and able to park overnight on site.
Great experience with the move! Team was friendly and professional. Easy process from beginning to end, from making appointment for the price quote with Customer Service, to the initial walk through for the price quote, to the end of the process of the movers showing up and moving. They were fast and efficient and even through a couple of deals/money off towards me and my Fiancé. I would highly recommend Arlin of Rhode Island to family and friends! Great Company!
I was so impressed with the professional organizational skills of the three men who helped me move I could not have been happier. They worked very well together and made light of having to cover furniture and even left me with the covers so the furniture would not get ruined. They totally took control of moving from two different locations and knew of short cuts that were advantageous to me.
At each step of the move, the Arpin team was helpful and friendly.From the availability of used(gently) moving boxes to offering tips for how we could save money on the move. The final cost for the move was significantly less than the estimate. We recommend Arpin to everyone we know considering a move.
The movers were hard working and professional. When something went wrong (I've moved many times and something always goes wrong) they took accountability and made it right. You can't ask for more than that. Pricing was competitive and the service from their back office (Steve F. and team) was super. I would recommend them to my friends.
They were there when we needed them. Very professional moving us from a large storage unit to a a two floor townhouse. Arrived on time and finished early. Good two truck team with four movers. Adjusted final price downward as they completed the job earlier than anticipated. Fair and honest.
Everyone was very helpful, and friendly.
Jim T and crew unloaded my trucks fast & efficiently .. Thanks guys
Arpin was excellent, from initial contact and estimation through completion. They are trustworthy and professional, which makes them stand out in this industry. We used them multiple times for multiple moves and they never let us down.
Liberty Moving and Storage/ Arpin of Rhode Island is a great place to work. I have been with them for almost 9 years. Great people
Having spent 28 years in the Army I have made many, many moves. The best moving experiences I have had is with Arpin. I just stood out of the way and they did it all. Three times I moved in NYC and it was incredible how the driver was able to maneuver the big rig 18-wheeler in some of the tightest spaces I have ever witnessed. As in all the moves with Arpin, the crew was totally professional and packed, then unpacked, my belongings with great care. Their techniques used to move the large items and a grand piano, demonstrates a very a high level of skill I have never witnessed with other DoD contracted movers. I will always call on Arpin of Rhode Island to move me again. I can't say enough good things about this excellent company and the crews they train to care my most precious belongs. Thanks guys; You know who you are.
My experience with Arpin of Rhode Island was a very positive one! The driver politely initiated the process, and everyone was extremely helpful and very professional! I would highly recommend using this them.
We contacted several large moving companies to select one to move us from RI to FL and selected Arpin based on pricing and initial service. They were fantastic! The packing crew and driver were so professional and careful with our items and our home. The delivery time was excellent, and the crew that delivered our furniture was just as great. I would highly recommend Arpin to everyone.
Great folks to work with and for...The last family owned carrier.
Moving Articles & Resources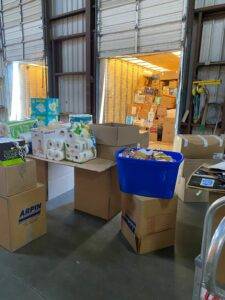 Arpin Rhode Island: Standing with Ukraine The Ukraine Aid Drive Rhode Island has proven that it is a little state with a big heart.
Read More »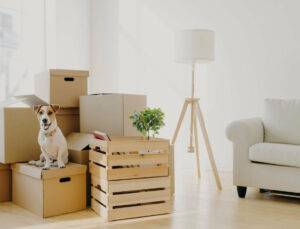 Arpin of RI has been moving apartments in RI since 1900; that's 121 years and counting. During that time, our overriding objective has always been
Read More »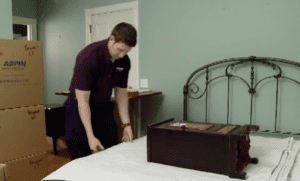 How To Pack Everything In A Bedroom Packing dressers and furniture When packing bedroom furniture, the first order of business is to examine the
Read More »
Helping Families Move for over 120 years