Providing packing & Moving services for over 120 Years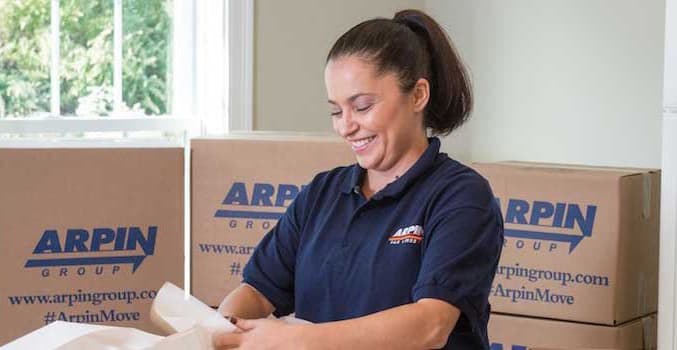 Packing up an entire home's belongings into boxes can be tedious, tiring, and stressful; even under the best of circumstances.
Everyone knows that proper packing is the absolute key to a successful move. If the home is packed well to start, the rest of the move usually follows suit. However, if the home is packed poorly, it is usually a struggle to save the move from disaster. Good packing = a good move…bad packing = a bad move.
Whether your packing needs are small or extensive, don't hesitate to ask Arpin of RI to help pack. Whether you just need a hand to pack some highly valuable items or to pack everything, we offer packing services that fit your needs and your budget.
The advantages of using a professional packing service
Hiring a professional packing service like Arpin of RI will make your moving experience much easier, and we can do it for a price that might be a pleasant surprise. These are the many advantages when hiring the professional packers from Arpin RI:
Superior quality boxes and materials: We use professional-grade boxes, wrapping materials, and tape that are not available to the general public
Superior speed and efficiency: Our professional packers are two or three times faster than non-professionals, and they do so without sacrificing quality
Peace of Mind: Relax knowing that your belongings are in the hands of highly trained and experienced workers who are fully insured
Types of Packing Services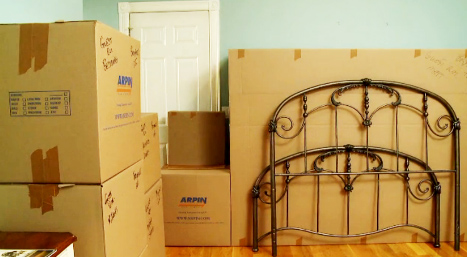 Full Packing Services: We can pack nothing or everything, or any amount in between. We will send an experienced team of movers and packers to your home to pack up everything a day or so before the move to minimize disruptions. If you wish to leave some items out to use the night before your move, we can quickly pack those up on moving day.
Fragile only or hybrid partial packing: If you don't mind packing the non-breakables on your own, we can pack all of the really fragile, difficult items for you. Whether it's valuable china, artwork, or electronics; let us handle all of the breakables and take that off your plate…literally.
Highest Quality Packing Supplies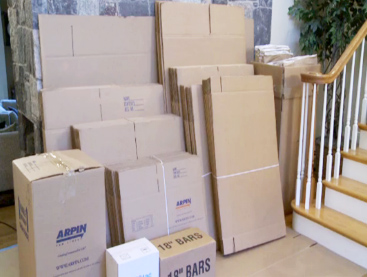 We use high quality cartons and wrapping supplies to pack your belongings. The materials are extremely durable since your items will be exposed to many stresses during their journey. We utilize specialty cartons for dishes, clothing, artwork and TVs. We buy packing materials by the truckload so we have all of the stock you'll ever need at prices that may surprise you.
A packing plan built just for you
Before the packing begins, our representatives will do a survey to assess your packing requirements and create a unique packing plan for your items to ensure safe transportation and storage. We will arrive on pack day prepared with the correct amounts and types of materials.We'll work with you to pack the room's in the order that is the least disruptive for your family. We handle all our customers' belongings with dignity, respect, and care regardless of their material value. Our crews recognize that items of a sentimental nature are not replaceable so we use time tested procedures to ensure everything is handled flawlessly.
Organization and Labeling
We understand that our ultimate goal is to make the unpacking and setup at your new home as easy and efficient as possible. That process begins with organization and attention to detail when it comes to packing your home. We take pains to keep items together by the room they belong in to make unpacking at the destination a breeze. Clear and accurate labelling on each box makes it easy to quickly locate items at your new home.
Unpacking
If you would like some help unpacking and settling in, we can do the entire job or simply provide a few hours of assistance – it's up to you. We will organize the unpacking experience so it is as practical and efficient as possible.
What Our Customers Say About Our Service
I used Arpin moving services twice in the last 14 months. I requested the same crew for the 2nd move . All the guys were professional, courteous, and conscious of our new home. They laid blankets down on our carpets as it was raining on the day of our move. I would absolutely use them again.
Care was taken in moving out and in of our belongings. Thank you for a smooth move!
I really appreciate recycling materials and being able to get used boxes for packing. Moving day was efficient and my furnishings were well-cared for. I have used Arpin for all my moves and highly recommend them.
Super professional - handled our furniture with care: wrapped in blankets, ramps on every step. The men were friendly, polite and took pride in their work.
We received an estimate quickly and the final charge was even less. The three movers were professional and careful.
On-time, no damage and cooperative.
Checked in to pickup a load going to Miami FL. Immediately told to back into a door. Went inside the warehouse and James Trimble load me asap. Another gentleman helped but I didn't get his name. Speed and efficiency is second to none. Great job guys!Large space to maneuver a 53ft trailer and able to park overnight on site.
Great experience with the move! Team was friendly and professional. Easy process from beginning to end, from making appointment for the price quote with Customer Service, to the initial walk through for the price quote, to the end of the process of the movers showing up and moving. They were fast and efficient and even through a couple of deals/money off towards me and my Fiancé. I would highly recommend Arlin of Rhode Island to family and friends! Great Company!
I was so impressed with the professional organizational skills of the three men who helped me move I could not have been happier. They worked very well together and made light of having to cover furniture and even left me with the covers so the furniture would not get ruined. They totally took control of moving from two different locations and knew of short cuts that were advantageous to me.
At each step of the move, the Arpin team was helpful and friendly.From the availability of used(gently) moving boxes to offering tips for how we could save money on the move. The final cost for the move was significantly less than the estimate. We recommend Arpin to everyone we know considering a move.
The movers were hard working and professional. When something went wrong (I've moved many times and something always goes wrong) they took accountability and made it right. You can't ask for more than that. Pricing was competitive and the service from their back office (Steve F. and team) was super. I would recommend them to my friends.
They were there when we needed them. Very professional moving us from a large storage unit to a a two floor townhouse. Arrived on time and finished early. Good two truck team with four movers. Adjusted final price downward as they completed the job earlier than anticipated. Fair and honest.
Everyone was very helpful, and friendly.
Jim T and crew unloaded my trucks fast & efficiently .. Thanks guys
Arpin was excellent, from initial contact and estimation through completion. They are trustworthy and professional, which makes them stand out in this industry. We used them multiple times for multiple moves and they never let us down.
Liberty Moving and Storage/ Arpin of Rhode Island is a great place to work. I have been with them for almost 9 years. Great people
Having spent 28 years in the Army I have made many, many moves. The best moving experiences I have had is with Arpin. I just stood out of the way and they did it all. Three times I moved in NYC and it was incredible how the driver was able to maneuver the big rig 18-wheeler in some of the tightest spaces I have ever witnessed. As in all the moves with Arpin, the crew was totally professional and packed, then unpacked, my belongings with great care. Their techniques used to move the large items and a grand piano, demonstrates a very a high level of skill I have never witnessed with other DoD contracted movers. I will always call on Arpin of Rhode Island to move me again. I can't say enough good things about this excellent company and the crews they train to care my most precious belongs. Thanks guys; You know who you are.
My experience with Arpin of Rhode Island was a very positive one! The driver politely initiated the process, and everyone was extremely helpful and very professional! I would highly recommend using this them.
We contacted several large moving companies to select one to move us from RI to FL and selected Arpin based on pricing and initial service. They were fantastic! The packing crew and driver were so professional and careful with our items and our home. The delivery time was excellent, and the crew that delivered our furniture was just as great. I would highly recommend Arpin to everyone.
Great folks to work with and for...The last family owned carrier.
Moving Articles & Resources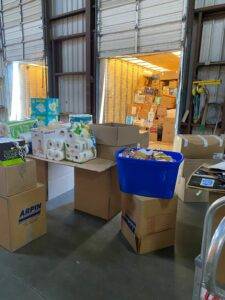 Arpin Rhode Island: Standing with Ukraine The Ukraine Aid Drive Rhode Island has proven that it is a little state with a big heart.
Read More »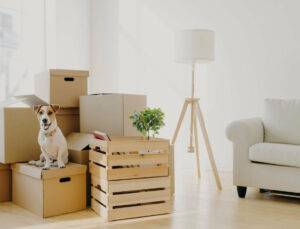 Arpin of RI has been moving apartments in RI since 1900; that's 121 years and counting. During that time, our overriding objective has always been
Read More »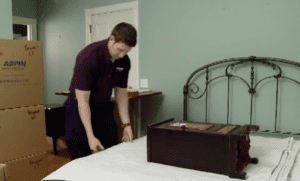 How To Pack Everything In A Bedroom Packing dressers and furniture When packing bedroom furniture, the first order of business is to examine the
Read More »
Helping Families Move for over 120 years