Your Trusted Rhode Island Movers for over 120 Years
The Best Movers in the Industry. Period
Arpin of Rhode Island is a local moving company headquartered in West Warwick. The Arpin family started the company over 100 years ago. Over the last century, Arpin became the trusted local name and leader in the residential moving industry for moving services in the RI, CT, and MA communities.
With a reputation for providing excellent service and a unique focus on preserving the environment, Arpin is the only U.S.-based, family-owned and operated mover that has remained successful for more than a century. Arpin grew into a top-five national van line, but local agent, Arpin Rhode Island, remains family-owned and operated to serve southern NE's local moving needs.
Arpin of Rhode Island & Liberty Moving and Storage Histories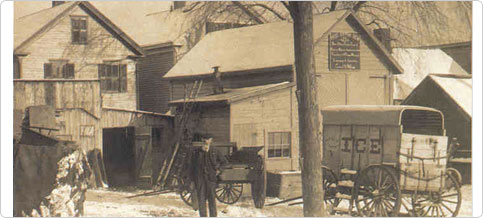 Moving is in our DNA. The histories of Arpin of Rhode Island & Liberty Moving and Storage are the tale of two families that literally define the moving and storage industry in RI. Arpin of RI, originally called Paul Arpin and Sons was founded by Paul X. Arpin in Olneyville in 1900. The Arpin's first office was their home on Webster Street in Providence. Paul started delivering ice in the summer and coal in the winter with horse drawn wagons. but with the invention of motorized trucks, he expanded his business to include household goods. The company consistently grew through the decades to establish itself as a regional powerhouse in the HHG industry.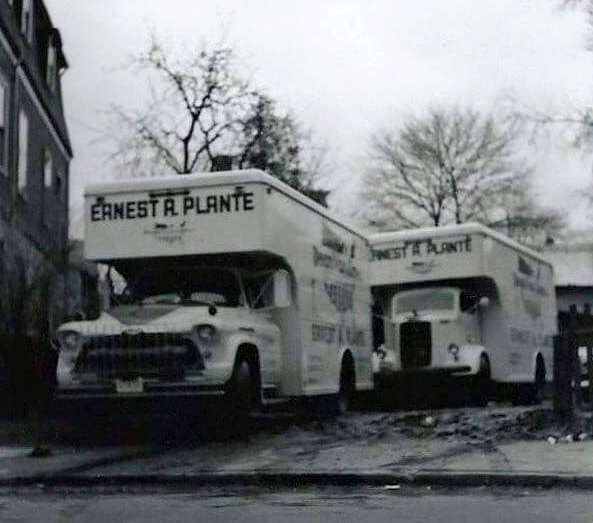 Liberty Moving and Storage, originally called Ernest Plante Movers was founded by Ernest Plante in Providence in 1930. The Plante's first office was their home on Bridgham St. in Providence; less than a mile from Olneyville. Ernest started out hauling potatoes and apples, but expanded into household goods when a friend asked him to use his truck to help him move his home. The company consistently grew through the decades as new generations of Plante family members joined the business and brought new energy and new ideas.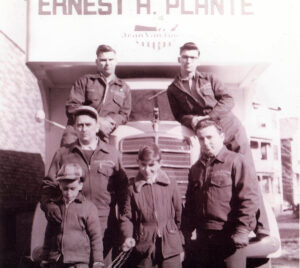 After the passing of Paul Arpin Sr. in 2010, Arpin Van Lines decided to sell their flagship agency; Arpin of RI. There was only one other local family that had the correct moving DNA to take over Arpin of RI; the Plante family.
So, in 2012, Jerry Plante and Wayne Wertz, son and nephew of founder Ernest Plane purchased Arpin of RI from the Arpin family and merged it with their other Arpin Van Lines agency in West Wareham, MA; Liberty Moving and Storage.
Today, the descendants of the late Ernest Plante, Jerry Plante, Wayne Wertz, and Matt Wertz carry on the Plante and Arpin family's commitment to providing historic moving services to every Arpin of RI and Liberty Moving and Storage customer.
What Our Customers Say About Our Service
Everyone was very helpful, and friendly.
Jim T and crew unloaded my trucks fast & efficiently .. Thanks guys
Arpin was excellent, from initial contact and estimation through completion. They are trustworthy and professional, which makes them stand out in this industry. We used them multiple times for multiple moves and they never let us down.
Liberty Moving and Storage/ Arpin of Rhode Island is a great place to work. I have been with them for almost 9 years. Great people
The Arpin did a great job helping us move our business - during some of the worst days of the pandemic which forced us to be flexible. Very impressed with their professionalism and flexibility - recommend them highly.
Having spent 28 years in the Army I have made many, many moves. The best moving experiences I have had is with Arpin. I just stood out of the way and they did it all. Three times I moved in NYC and it was incredible how the driver was able to maneuver the big rig 18-wheeler in some of the tightest spaces I have ever witnessed. As in all the moves with Arpin, the crew was totally professional and packed, then unpacked, my belongings with great care. Their techniques used to move the large items and a grand piano, demonstrates a very a high level of skill I have never witnessed with other DoD contracted movers. I will always call on Arpin of Rhode Island to move me again. I can't say enough good things about this excellent company and the crews they train to care my most precious belongs. Thanks guys; You know who you are.
My experience with Arpin of Rhode Island was a very positive one! The driver politely initiated the process, and everyone was extremely helpful and very professional! I would highly recommend using this them.
We contacted several large moving companies to select one to move us from RI to FL and selected Arpin based on pricing and initial service. They were fantastic! The packing crew and driver were so professional and careful with our items and our home. The delivery time was excellent, and the crew that delivered our furniture was just as great. I would highly recommend Arpin to everyone.
Great folks to work with and for...The last family owned carrier.
Moving Articles & Resources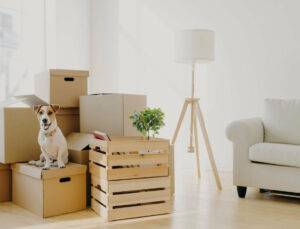 Arpin of RI has been moving apartments in RI since 1900; that's 121 years and counting. During that time, our overriding objective has always been
Read More »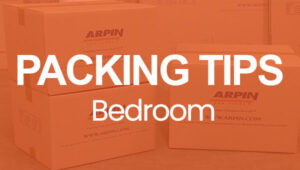 How To Pack Everything In A Bedroom Packing dressers and furniture When packing bedroom furniture, the first order of business is to examine the
Read More »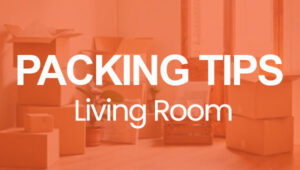 How To Pack Everything In A Living or Family Room How to pack a living or family room/speakers Speakers are made of multiple materials;
Read More »
Helping Families Move for over 120 years