Packing Supplies
The packing materials that you'll need to acquire to self-pack your shipment; moving boxes, paper, tape, and export wrapping paper
An overview of professional moving boxes.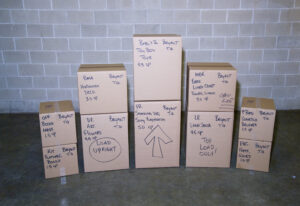 A successful move relies on well-packed items. Whether you're a professional mover like the Arpin RI packers or a do-it-yourselfer, a quality pack job starts with quality cartons. (movers don't call them boxes…we say cartons) We use professional-grade moving boxes and we recommend that our customers who are packing themselves also use these same boxes. Keep in mind that although these cartons and wrapping materials are more expensive than liquor store boxes, they are well worth the investment if all of your items arrive unharmed.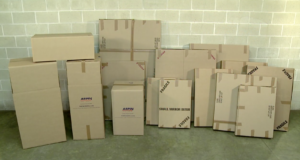 These professional cartons come in two varieties, utility cartons and specialty cartons. The specialty cartons are for dishes, hanging clothing, and artwork. These cartons are typically thicker than standard utility cartons.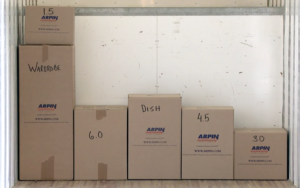 Most professional moving cartons are 18"-20" wide. They are designed to fit exactly 5 across the truck with no wasted space. Their standard depth also allows them to fit on top of dressers which are also designed to be 18-20" deep. Consumers can now buy cartons at Lowes, Home Depot, or U-Haul that are not quite professional-grade, like our cartons, but are adequate.
An overview of white newsprint wrapping paper.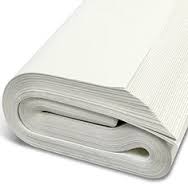 Arpin of RI uses plain unprinted white newsprint paper as their main wrapping product. This paper comes in 25 lb. bundles with 400 to 600 sheets per bundle.
The thinner the sheets are, the more versatile they are. Bundles with 400 sheets will have a thickness more like children's construction paper while the 600 sheet bundles will be closer in thickness to tissue paper. The best location to find bundles of white news locally is at U-Haul stores.
An overview of brown export wrapping paper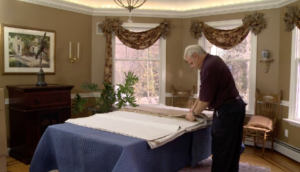 Professional movers also use large multi-layered Kraft paper sheets that are 5-6 feet by 4 feet in size. These sheets are called export wrap and have 3-5 layers. They are used for wrapping larger items like artwork, lamps, and larger fragile items that are too big for traditional newsprint. This paper is difficult to find locally but can be purchased using online distributors like U-Line Supply.
An overview of professional packing tape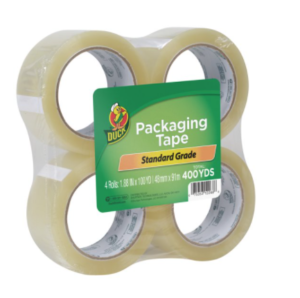 Arpin of RI recommends 2" wide polypropylene moving tape. This is available in many stores and online. Good quality tape is approximately $2.00 a roll…look carefully at the length of tape when comparing price. A good rule of thumb for tape usage is 1.5 to 2 rolls per room. A solid choice for moving tape that is available at Wal-Mart is a four-pack of 2" by 100 yard Duck tape, but almost any packaging tape (other than masking tape) will work okay.
An overview of stretch wrap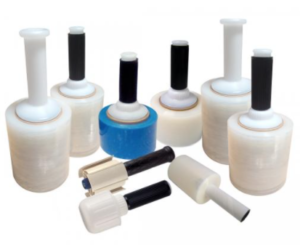 The last product Arpin of RI recommends is stretch wrap or sometimes called shrink wrap. Stretch wrap is similar to kitchen Saran wrap. Stretch wrap comes in two styles; wide and narrow. Wider stretch wrap
is used for wrapping furniture. Narrow stretch wrap, or "lollipop" wrap is used for bundling loose items
or sealing totes.
Although it has no adhesive, stretch wrap sticks to itself very well. Stretch wrap is ideally suited
for:
Wrapping around furniture to keep drawers closed
Wrapping fabric furniture to keep clean
Bundling longer items like garden tools together
Sealing the lids of plastic totes
If all of this packing material talk is getting you discouraged, remember that Arpin RI offers a hybrid packing service. With this service, the customer can pack many of the easier items that only require a carton and tape like clothing, bedding, etc. Arpin RI crews will then pack the fragile, delicate items with their specialized packing boxes and materials. This saves the customer time and money and the customer still retains all of the liability protections afforded by having the professionals pack up the really fragile items.